Oportunidad benéfica
Support female heroes of today and the future
Join Microsoft News in celebrating women who make the world better

Sobre esta Oportunidad benéfica
It's Women's History Month, and we are celebrating the female heroes among us who have forged their own paths to make positive impacts on society and become role models for other women and girls.
All month long, Microsoft News For Good is featuring stories of empowered women and sharing these stories to inspire others and show what's possible. We invite you to get involved by supporting two amazing nonprofits that help women achieve their dreams and become changemakers.
Girls Who Code is on a mission to close the gender gap in technology and to change the images of what a programmer looks like and does. Your donation helps educate and equip girls to pursue opportunities in tech by funding outreach efforts, teacher training, curriculum and program development.
UN Women USA is an independent non-profit organization that supports UN Women programs. These projects promote social, political, and economic equality for women and girls spanning 100 countries around the globe. Your donation supports their work and programs to end violence against women and achieve global gender equality.
Thank you for making a difference for women and girls around the world with your donation.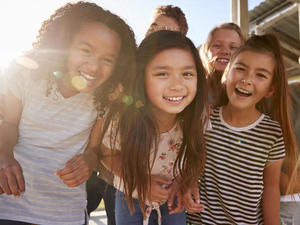 Causas de esta Oportunidad benéfica

New York, New York, 10010, United States

Washington, District Of Columbia, 20036, United States
Cómo funcionan las donaciones
Haga clic en cualquier botón de "Donar ahora" y, luego, decida su importe de donación. Será dirigido al procesador de pagos que elija. Una vez que su donación se haya procesado, se enviará a la entidad benéfica de su elección.
¿Necesita ayuda?