Occasion de don
Help transport pets to areas where they can be adopted
Support transportation of pets to adoption locations

À propos de cette Occasion de don
Wings of Rescue's Mission is to fly large scale transports from disaster areas and overcrowded shelters to shelters where there is empty kennel space and where no local shelter pets are displaced by our flights. MSN Causes and Benevity have partnered to provide a donation portal so that you can help support this great cause.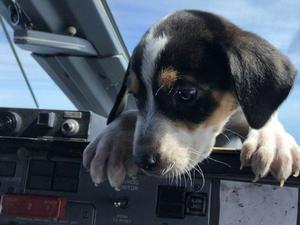 Fonctionnement des dons
Cliquez sur n'importe quel bouton « Donner maintenant », puis décidez du montant de votre don. Vous serez alors dirigé vers le traitement de paiement de votre choix. Une fois votre don traité, il sera envoyé à l'œuvre de bienfaisance de votre choix.
Besoin d'aide?