Giftmogelijkheid
Australian bushfire support
Help affected communities rebuild.
Over deze Giftmogelijkheid
Update January 22, 2020
Hundreds of fires are still burning across the nation. Australia's east coast continues to face severe fire conditions with extreme heat, low humidity and strong winds. Meanwhile thousands of people are hard at work rebuilding their communities.
The bushfire emergency is far from over and those affected need our help.
At least 29 people have been killed, and thousands of people have lost their homes and livelihoods. The toll on Australian wildlife has been staggering. More than one billion animals have been killed or injured and hectares of vital habitat have been razed.
Throughout the crisis we've seen great resilience from affected communities and resolute compassion in Australia and abroad.
Microsoft News readers have already raised over one million dollars (AUD) for disaster recovery.
Your generosity will continue to provide relief for fire-affected Australians. By giving you will help:
BlazeAid (a volunteer-based organisation that works with rural communities to rebuild fences and other structures that have been damaged or destroyed by fires)
WIRES (Australia's largest wildlife rescue organisation)
Taronga Conservation Society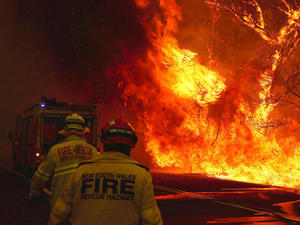 Goede doelen in deze Giftmogelijkheid
Warringah Mall, New South Wales, 2100, Australia

Mosman, Nsw, Australia, New South Wales, 2066, Australia

Kilmore East, Victoria, 3764, Australia
Hoe donaties werken
Klik op een knop 'Nu doneren' en bepaal vervolgens uw donatiebedrag. U wordt vervolgens doorgestuurd naar de betalingsverwerker van uw keuze. Nadat uw donatie is verwerkt, wordt deze verzonden naar het goede doel van uw keuze.
Hebt u hulp nodig?