American Nurses Foundation created its Nurses on Boards initiative in response to the landmark 2010 Institute of Medicine report on "The Future of Nursing: Leading Change, Advancing Health" which called for nurses to assume leadership roles, including on boards of directors. As the largest proportion of staff within a health system, nurses bring a focus on patients, quality, strategic planning, and so much more to all types of boards of directors, which in turn will improve the health of the community.
American Nurses Foundation is dedicated to providing opportunities for nurses to lead! Resources help nurses refine their skills and are also available for organizations looking for a nurse to serve on their board.
The Foundation is a founding member of the Nurses on Boards Coalition, a national partnership of organizations committed to improve the health of communities through the service of nurses on boards. The initiative includes telling the stories of nurse leaders, supporting nurses in becoming board-ready, and advocating to organizations to include a nurse on their board. In 2021, the Coalition achieved our key strategy by getting 10,000 board seats filled by nurses!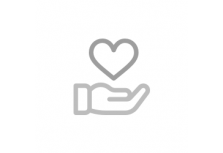 Como funcionam as doações
Clique em qualquer botão "Doe agora" e, em seguida, decida o valor da sua doação. Você será então direcionado ao processador de pagamento de sua escolha. Depois que sua doação for processada, será enviada para a instituição beneficente de sua escolha.
Precisa de ajuda?