International Medical Corps is deploying to meet the most urgent needs of Puerto Ricans affected by the magnitude 6.4 earthquake that struck the island on January 7, 2020.
FEMA has approved Puerto Rico's request for a Disaster Declaration, as more than 200,000 people reportedly require assistance. The quake was the strongest in a series of escalating earthquakes over the past two weeks—all occurring along the fault lines in the southern part of the island, where most of Puerto Rico's power is generated.
At the request of Puerto Rico's Department of Health, our teams are deploying to the area, including to Guanica—one of the most affected areas. International Medical Corps is also sending local volunteers trained in psychological first aid, as part of a program we started after the devastation of 2017's Hurricane Maria, to provide basic psychosocial support to impacted families and individuals. We are preparing to provide critical relief supplies and will further assess needs spanning health and health-related care.
*Note for recurring donations: Once we have determined that the community can continue to respond to the after-effects of this emergency without us, we will scale back our response efforts. At that time, we will redirect your future donations to where it is needed most to help us respond to future outbreaks of conflict, disease or natural disasters.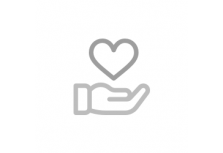 Como funcionam as doações
Clique em qualquer botão "Doe agora" e, em seguida, decida o valor da sua doação. Você será então direcionado ao processador de pagamento de sua escolha. Depois que sua doação for processada, será enviada para a instituição beneficente de sua escolha.
Precisa de ajuda?