Bağış Fırsatı
MSN Causes: Women in Sport
Bu Bağış Fırsatı hakkında
Microsoft News are proud to support the UK charity Women In Sport.
In the UK only 8% of girls and women are meeting the recommended exercise guidelines. More than 1.5 million more men than women play sport each week.
This needs to change.
Why? Together we believe the life-changing rewards of leading an active lifestyle should be easily accessible and open to everyone, no matter what gender you are.
Mentally, as well as physically, those who are able to access sports and exercise facilities see clear improvements in all aspects of their lives. They're happier, stronger, healthier and more able to tackle the daily challenges life throws. There's a proven boost to physical and emotional well-being from staying active as well as associated benefits for academic achievement, careers and family life. The Women In Sport charity know that getting more women and girls participating in sport and physical activity can have wider benefits too for our communities and society, and the economy.
The hard work and determination of the Women In Sport organisation aims to tackle the reasons why girls and women are missing out on access to physical activity.
Their innovations, actions and research into the relationship between women and girls' and sport sees them partner with sport deliverers to inspire females and bring about real change in policy, practice and attitudes all over the world.
Your donations will help promote a real movement for every girl and woman to experience their best, healthiest and happiest life possible. Plus, Virgin Active have pledged to match donations raised meaning your money goes even further to help those in need.
Please, give generously.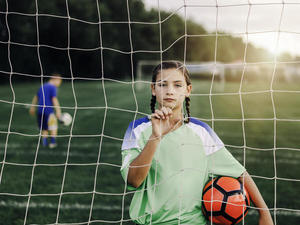 Bağışlar Nasıl Çalışır?
Bir 'Şimdi Bağış Yap' düğmesine tıklayın ve ardından bağış miktarına karar verin. Daha sonra seçtiğiniz ödeme işlemcisine yönlendirileceksiniz. Bağışınız işlendikten sonra bu seçtiğiniz yardım kurumuna gönderilecektir.
Yardıma mı ihtiyacınız var?