Giving Opportunity
Help save bees and other pollinators
Pollinators give us so much. Let's give back.

About this Giving Opportunity
Birds, bats, bees, butterflies, beetles, and other small mammals that pollinate plants are responsible for bringing us one out of every three bites of food. They also sustain our ecosystems and produce our natural resources by helping plants reproduce.
The nearly invisible ecosystem service pollinators perform is a precious resource that requires attention and support - and in disturbing evidence found around the globe, is increasingly in jeopardy.
The Pollinator Partnership's mission is to promote the health of pollinators, critical to food and ecosystems, through conservation, education, and research. Signature initiatives include the NAPPC (North American Pollinator Protection Campaign), National Pollinator Week, and the Ecoregional Planting Guides.
Please join MSN in supporting Pollinator Partnership by making a donation today.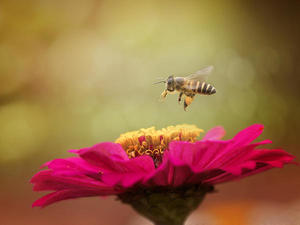 Causes in this Giving Opportunity

San Francisco, California, 94111-2354, United States
How Donations Work
Click any 'Donate Now' button and then decide your donation amount. You will then be forwarded to your payment processor of choice. Once your donation has been processed it will be sent to your charity of choice.
Need Some Help?