Giving Opportunity
Make a gift to the American Foundation for Suicide Prevention
Each dollar brings us closer to a world without suicide
About this Giving Opportunity
In 1987, a small group of caring individuals had a vision: establish a private source of support for suicide research and education, and essential suicide prevention efforts could be sustained into the future. These founding families—each of whom had lost someone to suicide—joined with scientists to create what today is the American Foundation for Suicide Prevention, or AFSP.
Today, AFSP is the leader in the fight against suicide. They fund research, create educational programs, advocate for public policy, and support survivors of suicide loss. Headquartered in New York, AFSP has 75 local chapters with programs and events nationwide.
Make a contribution to the American Foundation for Suicide Prevention to support their mission of saving lives and bringing hope to those affected by suicide.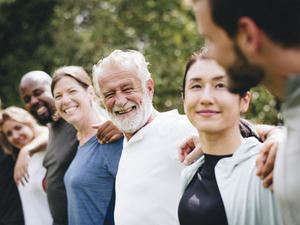 Causes in this Giving Opportunity

New York, New York, 10038, United States
How Donations Work
Click any 'Donate Now' button and then decide your donation amount. You will then be forwarded to your payment processor of choice. Once your donation has been processed it will be sent to your charity of choice.
Need Some Help?