Giving Opportunity
Help veterans succeed by supporting Backpacks for Life
Personalized support for homeless and at-risk veterans
About this Giving Opportunity
$140.00
Donated of $13,000.00
Backpacks For Life's mission is to provide veterans with things they cannot provide for themselves. Reintegrating into society has many obstacles and sometimes isn't always easy for veterans. Backpacks for Life provides the support system that homeless & low income veterans may not have to get back on their feet, whether that means finding a job, housing or giving them a backpack full of daily essentials to help them survive.
Many veterans do not qualify for programs that exist as they only apply to veterans once they become homeless. Backpacks For Life believes that in order to end homelessness among veterans, we need to help veterans at risk by providing preventative measures. Whether it is holistic therapy, job hunting, helping to buy Christmas gifts for their children or changing out old tires, they work closely with veterans to understand the challenges they face and create a game plan that suits them.
This November, Microsoft News has partnered with Spotlight on Poverty for our Poverty Next Door project. This series takes a closer look at who is poor in America to reveal that traditional stereotypes and assumptions about who lives in poverty don't apply in today's world of unaffordable housing, crippling college debt, climate change and other forms of systematic marginalization. We are proud to support the work of Backpacks for Life and its advocacy and support for veterans who struggle to make ends meet. Please join us.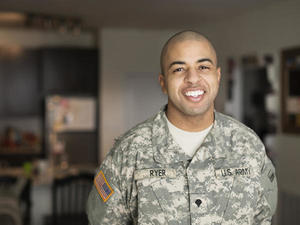 Causes in this Giving Opportunity

Jersey City, New Jersey, 07302, United States
How Donations Work
Click any 'Donate Now' button and then decide your donation amount. You will then be forwarded to your payment processor of choice. Once your donation has been processed it will be sent to your charity of choice.
Need Some Help?