Giving Opportunity
Help Feeding America break the cycle of hunger and poverty
Your support helps Americans get back on their feet
About this Giving Opportunity
$14,266.03
Donated of $13,000.00
Each year, the Feeding America network provides food to more than 46 million people, including 12 million children and nearly 7 million seniors. Their nationwide network of 200 member food banks and 60,000 meal programs, including food pantries, soup kitchens, and programs for seniors and children, serves 4.3 billion meals annually to people in need, including 1.5 billion pounds of fruits and vegetables. Feeding America rescues 3.5 billion pounds of food that may have otherwise gone to waste.
Not only does Feeding America serve people facing hunger, but they also raise awareness about the issue, advocate on behalf of Americans struggling with hunger and conduct in-depth research to better understand the problem. Together we are working to break the cycle of poverty and hunger.
Microsoft News is taking a closer look at who is poor in America in our series Poverty Next Door. Income inequality is all around us, as traditional stereotypes and assumptions about who lives in poverty no longer apply in today's world of unaffordable housing, crippling college debt, climate change and other forms of systematic marginalization. We are proud to support the work of Feeding America to address both the immediate needs of people who are struggling, as well as the root causes. Please join us.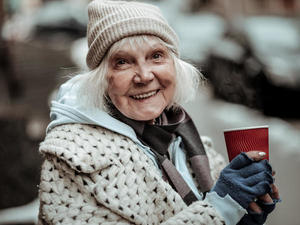 How Donations Work
Click any 'Donate Now' button and then decide your donation amount. You will then be forwarded to your payment processor of choice. Once your donation has been processed it will be sent to your charity of choice.
Need Some Help?