Giving Opportunity
Help Accion in the U.S. provide small business loans in underserved communities
Empowering entrepreneurs to create vibrant communities
About this Giving Opportunity
Accion in the U.S. is a nonprofit community lender dedicated to helping entrepreneurs in underserved communities generate income, build assets, create jobs and achieve financial success through business ownership. The Accion network serves small businesses in communities across the U.S. and is made up of three certified Community Development Financial Institutions (CDFIs). They work hand-in-hand with entrepreneurs to overcome every obstacle standing between them and their dream of owning a thriving business. Thank your for joining Microsoft News in supporting Accion US.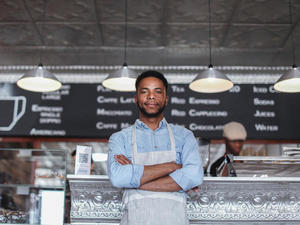 Causes in this Giving Opportunity

New York, New York, 10004-2783, United States
How Donations Work
Click any 'Donate Now' button and then decide your donation amount. You will then be forwarded to your payment processor of choice. Once your donation has been processed it will be sent to your charity of choice.
Need Some Help?