Giving Opportunity
Help grant the wish of a child battling critical illness
You can transform a life with Make-A-Wish
About this Giving Opportunity
Make-A-Wish creates life-changing wishes for children with critical illnesses. They seek to bring every eligible child's wish to life because a wish is an integral part of a child's treatment journey. Research shows children who have wishes granted can build the physical and emotional strength they need to fight their illness. Headquartered in Phoenix, Arizona, Make-A-Wish is the world's leading children's wish-granting organization, serving children in every community in the United States and in more than 50 countries worldwide. Together, generous donors, supporters, staff and more than 45,000 volunteers grant a wish every 17 minutes, on average, somewhere in the world. Since 1980, Make-A-Wish has granted more than 480,000 wishes to children; more than 30,000 in 2018 alone. For more information about Make-A-Wish, visit wish.org.
Please join MSN in supporting Make-A-Wish and the children they serve this holiday season.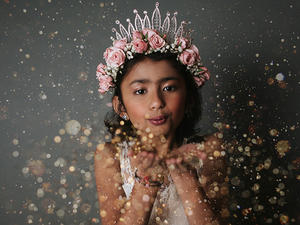 Causes in this Giving Opportunity

Phoenix, Arizona, 85016, United States
How Donations Work
Click any 'Donate Now' button and then decide your donation amount. You will then be forwarded to your payment processor of choice. Once your donation has been processed it will be sent to your charity of choice.
Need Some Help?