Giving Opportunity
Help support Canadian Red Cross Fund in the fight against the COVID-19 coronovirus pandemic
Please give generously
About this Giving Opportunity
Your donation will be used to fund the following cause:
Canadian Red Cross Fund: COVID-19
The Canadian Red Cross is dedicated to supporting individuals, families and communities during the COVID-19 pandemic. Through relationships with government agencies and widespread community partnerships, the Red Cross continues to adapt to emerging needs to assist the country's most vulnerable as this international crisis evolves. Here are some examples of how the Canadian Red Cross is helping or has helped so far:
At the request of the Public Health Agency of Canada, the Red Cross is providing comfort and care services to Canadians returning to Canada in four locations: Vancouver, Calgary, Toronto and Montreal. Services include registration and information services, the provision of personal items, meal delivery service, safety and wellbeing support, and family reunification.
Building off a long history working alongside Indigenous communities, the Canadian Red Cross is working in partnership with Indigenous Services Canada to help communities across the country to prepare for and respond to COVID-19.
Sending components of its Emergency Field Hospital, along with a team of technical personnel trained to respond during international emergencies, to augment existing health infrastructure for an alternative care site in downtown Vancouver.
Increasing services to reach isolated seniors through a Friendly Phone Program in Saskatchewan.
Operating a call centre on behalf of the City of Toronto to ensure that vulnerable individuals in isolation have a mechanism for receiving food. Food hampers are then delivered to those in need of assistance.
Offering virtual care over the phone in Quebec, New Brunswick, Newfoundland and Labrador and Prince Edward Island to provide referrals, guidance and emotional support to help people through their isolation period.
Providing supplies, including cots, blankets, and clean-up kits upon request by local authorities to various locations across the country to help support vulnerable populations.
Distributing additional equipment through the Health Equipment Loan Program (HELP) to assist Canadians recovering at home from surgery or illnesses. The need has increased for equipment such as wheelchairs, walkers, commodes, hospital beds, and IV poles to support people in their recovery at home.
Assisting the government of Quebec with the distribution of $14.5 million to 13,000 eligible Quebec residents through the Temporary Aid for Workers Program.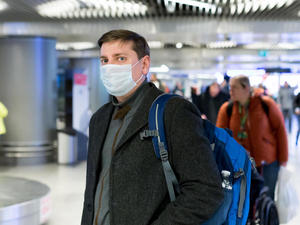 Causes in this Giving Opportunity
How Donations Work
Click any 'Donate Now' button and then decide your donation amount. You will then be forwarded to your payment processor of choice. Once your donation has been processed it will be sent to your charity of choice.
Need Some Help?