Giving Opportunity
Help the world reduce its waste
Donate to help stem the waste stream and enable a more circular economy
About this Giving Opportunity
Reducing our waste streams are key to a sustainable future. Click the red 'Donate now' button to split your donation evenly between our three featured nonprofits leading the movement toward better resource management on Earth. Or select your preferred beneficiary below.
World Resources Institute: Sustainability
WRI is a global research organization that spans more than 60 countries. More than 1,000 experts and staff work closely with leaders to turn big ideas into action to sustain our natural resources—the foundation of economic opportunity and human well-being. Their work focuses on seven critical issues at the intersection of environment and development: climate, energy, food, forests, water, cities and the ocean.
The Ocean Cleanup: Ocean plastic
Every year, millions of tons of plastic enter the oceans primarily from rivers. The plastic afloat across the oceans isn't going away by itself. Solving ocean plastic pollution requires a combination of stemming the inflow and cleaning up what has already accumulated. The Ocean Cleanup, a non-profit organization, is developing advanced technologies to rid the world's oceans of plastic to help save our ecosystems, health and economies.
Feeding America: Food waste
America has more than enough food to feed everyone. But each year, 72 billion pounds of food is wasted. In fact, more food reaches landfills and incinerators than any other single material in municipal solid waste. Feeding America partners with food manufacturers, grocery stores, restaurants, and farmers to rescue surplus food and help feed people through its national network of food banks.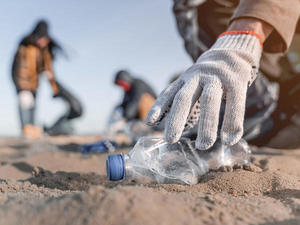 Causes in this Giving Opportunity

Washington, District Of Columbia, 20002-4213, United States

New York, New York, 10005, United States

Chicago, Illinois, 60601, United States
How Donations Work
Click any 'Donate Now' button and then decide your donation amount. You will then be forwarded to your payment processor of choice. Once your donation has been processed it will be sent to your charity of choice.
Need Some Help?