Inspired by Melinda Gates' new book, The Moment of Lift, we've launched a new fund: Empowerment & Opportunity.
Empowerment & Opportunity brings your donation together with the Gates Foundation's giving to create pathways to opportunity for women and girls around the world.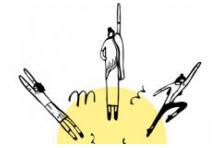 How Donations Work
Click any 'Donate Now' button and then decide your donation amount. You will then be forwarded to your payment processor of choice. Once your donation has been processed it will be sent to your charity of choice.
Need Some Help?