Oportunidad benéfica
Empower Kids in Need with Boys & Girls Clubs of America
You can help build great futures

Sobre esta Oportunidad benéfica
With only 35% of U.S. high schools teaching essential computer science skills needed to be future ready, many kids are at risk of being left behind in this new digital economy.
Microsoft and Boys & Girls Clubs of America have provided over 95,000 kids access to computer science learning opportunities. We would like to invite MSN readers to help us do more to ensure that all kids have an equal chance for a great future.
Donate today to Boys & Girls Clubs of America to help them provide the supplies, safe places, and quality programs and experiences to build great futures. Your secure donation is made possible by our trusted online giving portal, Benevity. More about MSN + Benevity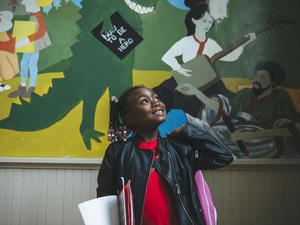 Causas de esta Oportunidad benéfica
Atlanta, Georgia, 30309, United States
Cómo funcionan las donaciones
Haga clic en cualquier botón de "Donar ahora" y, luego, decida su importe de donación. Será dirigido al procesador de pagos que elija. Una vez que su donación se haya procesado, se enviará a la entidad benéfica de su elección.
¿Necesita ayuda?