Bağış Fırsatı
Back to School: Empowering Kids in Need
You can help the Boys & Girls Club of America build great futures

Bu Bağış Fırsatı hakkında
830,00 $
Bağışlanan $20,000.00
830,00 $ Bağışlar
0,00 $ Eşleştirilen Tutar
As kids go back to school, not all of them have equal access to the school supplies they need to learn and prepare for the future.
With only 35% of U.S. high schools teaching essential computer science skills needed to be future ready, many kids are at risk of being left behind in this new digital economy.
Microsoft and Boys & Girls Clubs of America have provided over 95,000 kids access to computer science learning opportunities. This August, Microsoft News is proud to support this 20-year partnership and invite MSN readers to help us do more to ensure that all kids have an equal chance for a great future. You can learn more about the issue of inequality in schools in our monthlong series: Empowering Kids in Need.
Donate today to Boys & Girls Clubs of America to help them provide the supplies, safe places, and quality programs and experiences to build great futures. Your secure donation is made possible by our trusted online giving portal, Benevity. More about MSN + Benevity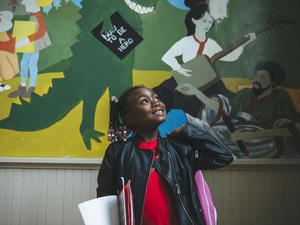 Bu Bağış Fırsatı fırsatındaki amaçlar
Atlanta, Georgia, 30309, United States
Bağışlar Nasıl Çalışır?
Bir 'Şimdi Bağış Yap' düğmesine tıklayın ve ardından bağış miktarına karar verin. Daha sonra seçtiğiniz ödeme işlemcisine yönlendirileceksiniz. Bağışınız işlendikten sonra bu seçtiğiniz yardım kurumuna gönderilecektir.
Yardıma mı ihtiyacınız var?