Opportunità di donazione
Help people affected by Hurricane Dorian
Your donation enables aid groups to prepare for and respond to this disaster

Informazioni su Opportunità di donazione
The need is dire for sustained international support to help people in the Bahamas recover from the devastation of Hurricane Dorian. Your donation benefits the following relief organizations, which MSN is proud to support:
The American Red Cross responds to emergencies every 8 minutes. Your support helps those affected by Hurricane Dorian by allowing the Red Cross to establish evacuation shelters, provide food and essentials to victims until they can return home, give health care to those who need medical attention, and provide clean up and reconstruction assistance.
Team Rubicon serves communities by mobilizing U.S. veterans to continue their service, leveraging their skills and experience to help people prepare, respond, and recover from disasters and humanitarian crises. Team Rubicon has deployed to the Bahamas and remains ready to support the Eastern seaboard of the U.S.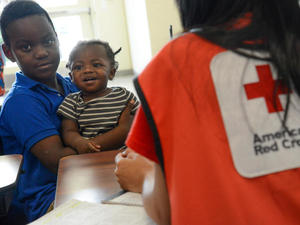 Cause in Opportunità di donazione

Los Angeles, California, 90045, United States
Come funzionano le donazioni
Fai clic su un pulsante "Dona ora" e poi decidi l'importo della donazione. Passerai quindi al sistema di elaborazione dei pagamenti di tua scelta. Dopo l'elaborazione, la tua donazione sarà inviata all'organizzazione benefica di tua scelta.
Serve aiuto?