Giving Opportunity
Help people affected by Hurricane Dorian
Your donation enables aid groups to prepare for and respond to this disaster

About this Giving Opportunity
The need is dire for sustained international support to help people in the Bahamas recover from the devastation of Hurricane Dorian. Your donation benefits the following relief organizations, which MSN is proud to support:
The American Red Cross responds to emergencies every 8 minutes. Your support helps those affected by Hurricane Dorian by allowing the Red Cross to establish evacuation shelters, provide food and essentials to victims until they can return home, give health care to those who need medical attention, and provide clean up and reconstruction assistance.
Team Rubicon serves communities by mobilizing U.S. veterans to continue their service, leveraging their skills and experience to help people prepare, respond, and recover from disasters and humanitarian crises. Team Rubicon has deployed to the Bahamas and remains ready to support the Eastern seaboard of the U.S.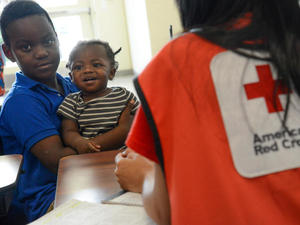 Causes in this Giving Opportunity

Los Angeles, California, 90045, United States
How Donations Work
Click any 'Donate Now' button and then decide your donation amount. You will then be forwarded to your payment processor of choice. Once your donation has been processed it will be sent to your charity of choice.
Need Some Help?