Możliwość datku
Help protect vulnerable animals & ensure safe homes
Supporing animal resue, placement, and protection
Możliwość datku — informacje
ASPCA helps vulnerable animals and keeps pets in safe and loving homes. The organization works with communities under a common cause - saving lives and elevating society and its laws to ensure that cruelty victims and other at-risk animals receive the protection and care they deserve.
Please consider one of the following donations:
$25: Feeds a rescued dog or cat for over a month
$35: Your gift can help give enrichment toys to animals in ASPCA's care
$50: Your gift can provide a medical exam, microchip, collar and ID tag for a rescued animal
$150: Your gift can provide medical exams for a litter of 5 puppies or kittens
Thank you for joining MSN this holiday season in our support of ASCPA and the animals they care for. Learn more about MSN + Benevity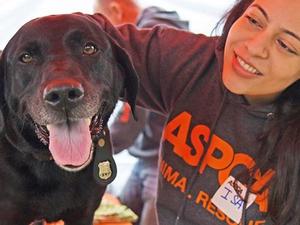 Jak działają darowizny
Kliknij przycisk Przekaż darowiznę, a następnie wybierz kwotę darowizny. Nastąpi przekierowanie do wybranego procesora płatności. Po przetworzeniu darowizny zostanie ona przekazana wybranej instytucji charytatywnej.
Potrzebujesz pomocy?