Możliwość datku
Help provide holiday meals for hungry families
Donate to Feeding America this season
Możliwość datku — informacje
Each year, the Feeding America network provides food to more than 46 million people, including 12 million children and nearly 7 million seniors. Our nationwide network of 200 member food banks and 60,000 meal programs, including food pantries, soup kitchens, and programs for seniors and children, serves 4.3 billion meals annually to people in need, including 1.5 billion pounds of fruits and vegetables. Feeding America rescues 3.5 billion pounds of food that may have otherwise gone to waste.The Feeding America network of food banks is leading the fight against hunger in communities across the country.
Every dollar you give helps provide at least 10 meals to families in need, and it only takes a few minutes to help hungry families have a full table this holiday. Thank you for joining MSN in our ongoing support of Feeding America.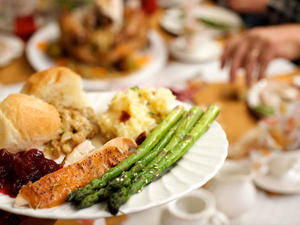 Jak działają darowizny
Kliknij przycisk Przekaż darowiznę, a następnie wybierz kwotę darowizny. Nastąpi przekierowanie do wybranego procesora płatności. Po przetworzeniu darowizny zostanie ona przekazana wybranej instytucji charytatywnej.
Potrzebujesz pomocy?