Spendenmöglichkeit
Support The Nature Conservancy's pledge to plant one billion trees
Microsoft will double your donation
Informationen über diesen Spendenmöglichkeit
Trees are essential to our planet's health, including combatting carbon emissions and providing critical habitat to many of the planet's important species. However, deforestation, drought, pests, and wildfires are threatening this precious resource.
With your generous contributions in 2019, Microsoft and MSN readers raised more than $100,000 to help The Nature Conservancy plant more than 50,000 trees in US forests. Let's continue our support of their pledge to regreen the planet and plant 1 billion trees by 2025.
When you support The Nature Conservancy, Microsoft will double your pledge up to $150,000.
Learn more about how Microsoft and AI are helping conservationists understand and protect forests at FocusForests.com.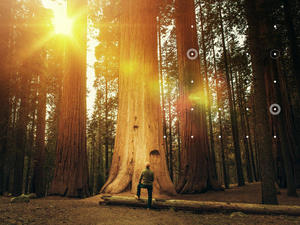 Wohltätige Zwecke in diesem Spendenmöglichkeit

Wie Spenden funktionieren
Klicken Sie auf die Schaltfläche "Jetzt spenden", und legen Sie dann Ihren Spendenbetrag fest. Anschließend werden Sie an den Zahlungsdienstleister Ihrer Wahl weitergeleitet. Sobald Ihre Spende bearbeitet wurde, wird sie an den Wohltätigkeitsverband Ihrer Wahl weitergeleitet.
Brauchen Sie Hilfe?