捐赠活动机会
Support The Nature Conservancy's pledge to plant one billion trees
Microsoft will double your donation
关于此 捐赠活动机会
Trees are essential to our planet's health, including combatting carbon emissions and providing critical habitat to many of the planet's important species. However, deforestation, drought, pests, and wildfires are threatening this precious resource.
With your generous contributions in 2019, Microsoft and MSN readers raised more than $100,000 to help The Nature Conservancy plant more than 50,000 trees in US forests. Let's continue our support of their pledge to regreen the planet and plant 1 billion trees by 2025.
When you support The Nature Conservancy, Microsoft will double your pledge up to $150,000.
Learn more about how Microsoft and AI are helping conservationists understand and protect forests at FocusForests.com.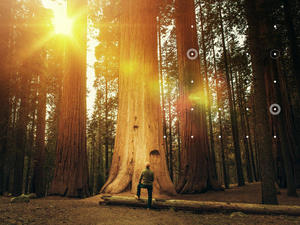 捐款的运作方式
点按"立即捐款"按钮,然后决定您的捐款金额。然后,您将来到选择付款处理方页面。我们处理完您的捐款后,会将其发送给您选择的慈善机构。
需要帮助?