Oportunidad benéfica
Help people affected by the California wildfires
Donate to the American Red Cross to support disaster relief efforts
Sobre esta Oportunidad benéfica
You can help people affected by disasters like floods, hurricanes, wildfires and countless other crises by making a gift to American Red Cross Disaster Relief. Your gift enables the Red Cross to prepare for, respond to and help people recover from disasters big and small.
Please join MSN in our ongoing support for the Red Cross and the important work they do.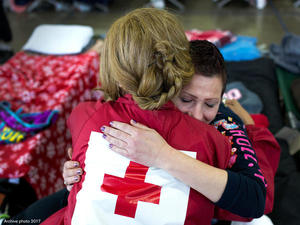 Causas de esta Oportunidad benéfica

Cómo funcionan las donaciones
Haga clic en cualquier botón de "Donar ahora" y, luego, decida su importe de donación. Será dirigido al procesador de pagos que elija. Una vez que su donación se haya procesado, se enviará a la entidad benéfica de su elección.
¿Necesita ayuda?