Occasion de don
Help people affected by the California wildfires
Donate to the American Red Cross to support disaster relief efforts
À propos de cette Occasion de don
You can help people affected by disasters like floods, hurricanes, wildfires and countless other crises by making a gift to American Red Cross Disaster Relief. Your gift enables the Red Cross to prepare for, respond to and help people recover from disasters big and small.
Please join MSN in our ongoing support for the Red Cross and the important work they do.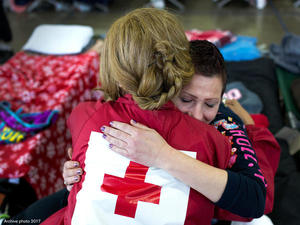 Causes pour cette Occasion de don
Fonctionnement des dons
Cliquez sur n'importe quel bouton « Donner maintenant », puis décidez du montant de votre don. Vous serez alors dirigé vers le traitement de paiement de votre choix. Une fois votre don traité, il sera envoyé à l'œuvre de bienfaisance de votre choix.
Besoin d'aide?