Giving Opportunity
Help people affected by the California wildfires
Donate to the American Red Cross to support disaster relief efforts
About this Giving Opportunity
You can help people affected by disasters like floods, hurricanes, wildfires and countless other crises by making a gift to American Red Cross Disaster Relief. Your gift enables the Red Cross to prepare for, respond to and help people recover from disasters big and small.
Please join MSN in our ongoing support for the Red Cross and the important work they do.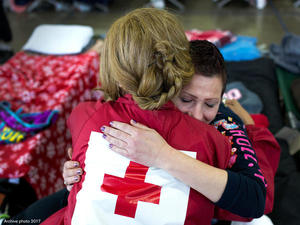 How Donations Work
Click any 'Donate Now' button and then decide your donation amount. You will then be forwarded to your payment processor of choice. Once your donation has been processed it will be sent to your charity of choice.
Need Some Help?