Oportunidad benéfica
Give Christmas trees to families in need
Help Christmas Tree Santas spread hope and joy
Sobre esta Oportunidad benéfica
Working in partnership with local non-profits, Christmas Tree Santas buy Christmas trees and distribute them to needy individuals. They work seasonally in multiple states, organizing large-scale tree giveaways where clients can pick out a fresh-cut Christmas tree to brighten their holidays.
A donation of $25 represents the cost of one Christmas tree. Thank you for joining MSN in supporting Christmas Tree Santas this holiday season.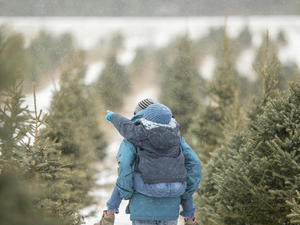 Causas de esta Oportunidad benéfica
Newburyport, Massachusetts, 01950-2911, United States
Cómo funcionan las donaciones
Haga clic en cualquier botón de "Donar ahora" y, luego, decida su importe de donación. Será dirigido al procesador de pagos que elija. Una vez que su donación se haya procesado, se enviará a la entidad benéfica de su elección.
¿Necesita ayuda?