Option de don
Give Christmas trees to families in need
Help Christmas Tree Santas spread hope and joy
À propos de cette Option de don
Working in partnership with local non-profits, Christmas Tree Santas buy Christmas trees and distribute them to needy individuals. They work seasonally in multiple states, organizing large-scale tree giveaways where clients can pick out a fresh-cut Christmas tree to brighten their holidays.
A donation of $25 represents the cost of one Christmas tree. Thank you for joining MSN in supporting Christmas Tree Santas this holiday season.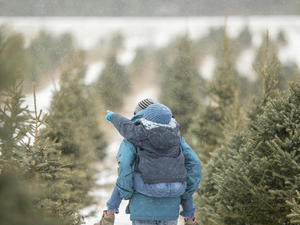 Causes de cette Option de don
Newburyport, Massachusetts, 01950-2911, United States
Comment fonctionnent les dons
Cliquez sur le bouton « Faire un don maintenant », puis décidez du montant de votre don. Vous serez alors dirigé vers le traitement de paiement de votre choix. Une fois votre don traité, il sera envoyé à l'organisme caritatif de votre choix.
Besoin d'aide ?