Giving Opportunity
Give Christmas trees to families in need
Help Christmas Tree Santas spread hope and joy
About this Giving Opportunity
Working in partnership with local non-profits, Christmas Tree Santas buy Christmas trees and distribute them to needy individuals. They work seasonally in multiple states, organizing large-scale tree giveaways where clients can pick out a fresh-cut Christmas tree to brighten their holidays.
A donation of $25 represents the cost of one Christmas tree. Thank you for joining MSN in supporting Christmas Tree Santas this holiday season.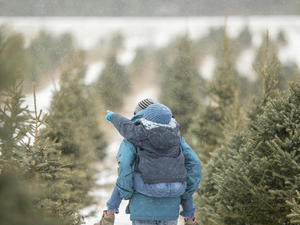 Causes in this Giving Opportunity
Newburyport, Massachusetts, 01950-2911, United States
How Donations Work
Click any 'Donate Now' button and then decide your donation amount. You will then be forwarded to your payment processor of choice. Once your donation has been processed it will be sent to your charity of choice.
Need Some Help?