Option de don
Donate to Surfrider Foundation to reduce plastic pollution
Help preserve our oceans and beaches by reducing plastic pollution
À propos de cette Option de don
Make a stand for clean oceans and beaches by donating to Rise Above Plastics with Surfrider Foundation. With 177 local chapters and clubs, 125 active campaigns, and a proven track record of successes, this volunteer-driven nonprofit works to ensure clean water, healthy ocean and coastlines and accessible beaches for all to enjoy by finding lasting solutions to the threats our ocean faces. A donation of $25 will protect 25 feet of coastline. MSN Causes is proud to support the activities of Surfrider and invites you to help with your donation today.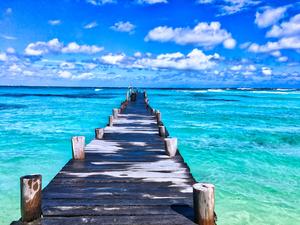 Causes de cette Option de don

San Clemente, California, 92673, United States
Comment fonctionnent les dons
Cliquez sur le bouton « Faire un don maintenant », puis décidez du montant de votre don. Vous serez alors dirigé vers le traitement de paiement de votre choix. Une fois votre don traité, il sera envoyé à l'organisme caritatif de votre choix.
Besoin d'aide ?