Giving Opportunity
Donate to Surfrider Foundation to reduce plastic pollution
Help preserve our oceans and beaches by reducing plastic pollution
About this Giving Opportunity
Make a stand for clean oceans and beaches by donating to Rise Above Plastics with Surfrider Foundation. With 177 local chapters and clubs, 125 active campaigns, and a proven track record of successes, this volunteer-driven nonprofit works to ensure clean water, healthy ocean and coastlines and accessible beaches for all to enjoy by finding lasting solutions to the threats our ocean faces. A donation of $25 will protect 25 feet of coastline. MSN Causes is proud to support the activities of Surfrider and invites you to help with your donation today.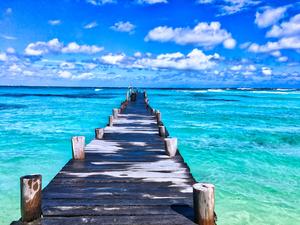 Causes in this Giving Opportunity

San Clemente, California, 92673, United States
How Donations Work
Click any 'Donate Now' button and then decide your donation amount. You will then be forwarded to your payment processor of choice. Once your donation has been processed it will be sent to your charity of choice.
Need Some Help?