Giftmogelijkheid
Donate to Feeding America
You can help provide meals to people in need
Over deze Giftmogelijkheid
Microsoft News is proud to support the Feeding America network, the nation's largest domestic hunger-relief organization, working to connect people with food and end hunger.
Feeding America works to get nourishing food – from farmers, manufacturers, and retailers that would otherwise be wasted – to people in need. At the same time, they also seek to help the people they serve build a path to a brighter, food-secure future.
Please join MSN and our trusted giving partner Benevity in making a donation.
More about MSN + Benevity: Read our FAQs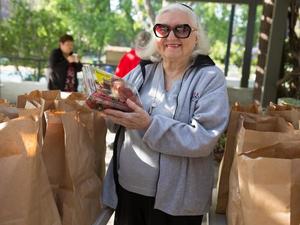 Hoe donaties werken
Klik op een knop 'Nu doneren' en bepaal vervolgens uw donatiebedrag. U wordt vervolgens doorgestuurd naar de betalingsverwerker van uw keuze. Nadat uw donatie is verwerkt, wordt deze verzonden naar het goede doel van uw keuze.
Hebt u hulp nodig?