Giving Opportunity
Donate to Feeding America
You can help provide meals to people in need
About this Giving Opportunity
Microsoft News is proud to support the Feeding America network, the nation's largest domestic hunger-relief organization, working to connect people with food and end hunger.
Feeding America works to get nourishing food – from farmers, manufacturers, and retailers that would otherwise be wasted – to people in need. At the same time, they also seek to help the people they serve build a path to a brighter, food-secure future.
Please join MSN and our trusted giving partner Benevity in making a donation.
More about MSN + Benevity: Read our FAQs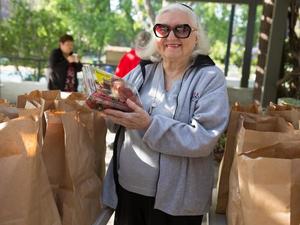 How Donations Work
Click any 'Donate Now' button and then decide your donation amount. You will then be forwarded to your payment processor of choice. Once your donation has been processed it will be sent to your charity of choice.
Need Some Help?