捐獻機會
Donate to Feeding America
You can help provide meals to people in need
有關該捐獻機會
Microsoft News is proud to support the Feeding America network, the nation's largest domestic hunger-relief organization, working to connect people with food and end hunger.
Feeding America works to get nourishing food – from farmers, manufacturers, and retailers that would otherwise be wasted – to people in need. At the same time, they also seek to help the people they serve build a path to a brighter, food-secure future.
Please join MSN and our trusted giving partner Benevity in making a donation.
More about MSN + Benevity: Read our FAQs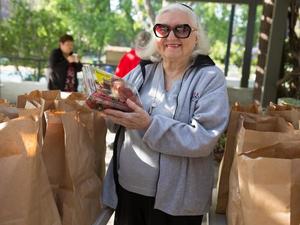 捐款運作
點擊任何「立即捐款」按鈕,然後決定您的捐款金額。您會被導向至您選擇的付款處理器。您的捐款一經處理,即會送交您選擇的慈善機構。
需要協助嗎?